Get Your Scrap Car Removal Sydney-wide With Us
Welcome to Sydney Car Removal; we are a highly trusted and reliable car removal company in NSW. We take great pleasure in providing our customers with top cash for cars and offer FREE car removals Sydney-wide.
Our company was started with the sole aim to provide vehicle owners with a streamlined way to dispose of their cars. We have been able to achieve this by hiring only the best people to do the job and training them diligently.
As a car removal company, we work with a variety of clients, from individual buyers to many international and national businesses, and provide relocation and selling opportunities for their fleets.
Reach out to us and join our large customer base of satisfied vehicle owners.
Get FREE Car Towing Today
GET CASH FOR UNWANTED CARS IN 3 EASY STEPS
Services That Guarantee You Ease
What Cars Are Eligible For Our Service?
If you are wondering if you can sell your old vehicle to us, then the answer is always YES. At Sydney Car Removal, we purchase a variety of vehicles of various makes and models. Every car is within our purchase limit.
Whether you are in the market to sell your commercial vehicle or passenger car, we are ready to buy it and make the payment worth your while.
Holden
Mitsubishi
Toyota
Suzuki
Mazda
Honda
Ford
BMW
Nissan
Mercedes-Benz
Audi
Volkswagen
and more
What Our Customers Think About Us
Sydney Car Removal really proved to me that there are good business still in the market. The staff explained me the whole process on the phone and also provided additional information along the way and paid highest car for it. Very happy and definitely recommend it to my friends and family.
Jhone Doe
Marketing Manager

Didn't know my broken pickup truck could be moved. But the good people at the Sydney Car Removal arrived at my house, inspected the car, and used this specialized tow truck to remove my pickup without any difficulty. Extremely satisfied.

These people are great at what they do and have the reviews to prove that. I chose them based on their service record and will choose them again if I need car removal Sydney.

OUR RECENT PURCHASES
Car Removal Sydney Service – Available Anytime, Anywhere
Cash For Unwanted Cars
If you have a vehicle you no longer need and want it to disappear quickly from your garage or driveway, call us. We will remove your car quickly.
Reliable Car Removal
If your car has been in an accident or badly wrecked, our team is ready to remove it from your property within one hour. No towing fees.
Cash for Unregistered Cars
Lost registration documents? It's all right. Just show us any proof of your vehicle ownership, and we will buy it. If you are worried about how to handle the number plates, visit Transport for NSW.
Accident Car Removals
Have you recently suffered a car accident? Is the insurance company paying you in pennies? If so, you have come to the right place. We allow you to convert your broken car into quick cash and provide FREE accidental car removal Sydney-wide.
Junk Car Removals
If you have a car that is no longer in use and is now beyond its expiration date, we have good news for you. You can still sell this type of scrap vehicle and get FREE junk car removal from your home, office, highway, parking lot and more. Call now.
Damaged Car Removals
Any car that has suffered minor damage, such as a scratch or a dent, or something major such as damage to the car frame, engine, etc., are all eligible for our complimentary car removal Sydney. Just provide information about your vehicle, and we will pick it up within hours.
A SNEAK-PEAK INTO OUR CAR REMOVAL DISPOSAL
Having one of the largest scrap yards in Sydney and a license from the NSW government, we provide the best car disposal.
Our car wreckers team gets to work as soon as the towing team brings in your vehicle. The first step is stripping the car of its components and scrap parts until we have a bare shell.
After removing all the components, we crush the frame and press it turning it into scrap metal. Then we recycle, reuse, and resell the scrap metal and car components.
If we can finally bring the cash for clunkers scheme into play in the future, NSW will get rid of old cars lying around. And that will improve road safety and our environment.
100% Guarantee On 5 Things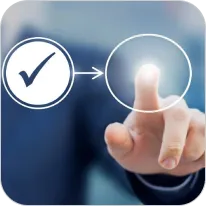 5% Higher Cash For Cars With Us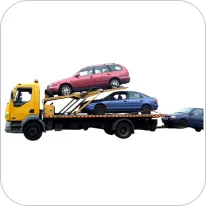 24/7 Online Customer Support
Areas Where We Operate
We understand our customer's car selling struggles, and that's why we offer you FREE unwanted car removal Sydney-wide. It doesn't matter to us where you are located, give us a call, and we will send our tow trucks within an hour for skilled vehicle towing right from your doorstep.
Areas we service include:
Alexandria
Barangaroo
Beaconsfield
Centennial Park
Chippendale
Darlinghurst
Darlington
Dawes Point
Elizabeth Bay
Erskineville
Eveleigh
Forest Lodge
Glebe
Haymarket
Millers Point
Moore Park
Newtown
Potts Point
Pyrmont
Redfern
Rosebery
Rushcutters Bay
Surry Hills
Sydney CBD
The Rocks
Ultimo
Waterloo
Woolloomooloo
Zetland
Moreover, there are many 'cash for cars' businesses that have tons of hidden fees in their fine print. These admin charges or towing fees can add up and make the whole car sale less profitable for you. But we don't do that.
At SydneyCarRemoval, all of our services are FREE and will remain so in the future. So, please pick up your phone and fill out our online form to receive a complimentary quote for your car. 
Get FREE Quote
4 Things You Need For FREE Car Removal Sydney
Photo ID
Car Ownership Papers
Keys
Service Record
We require the items mentioned above to ensure that you own the vehicle you are selling. This prevents us from purchasing any stolen vehicle and helps ensure the process is completely legal.
Note: If you have your vehicle stolen or have come into contact with one, file a complaint at NSW Police Force.
Frequently Asked Questions